About us
Kin Structures is the collaborative practice of Arman Nouri and Kwame Lowe. Together, we are building and sustaining community and cultural infrastructure. We work with art and culture to build relationships and cultivate exchange of the ideas, knowledges and practices necessary to create just futures.

Just futures can be realised when communities have the physical space and resources to proactively create their futures for themselves. Recognising the fact that some groups have been and continue to be under-served by enduring structures of power, their work centres these communities in the knowledge that their empowerment is crucial for the creation of a just world.


Kwame Lowe
Kwame Lowe is an artist and curator. His practice involves creating spaces around art, outside of institutions, and making these spaces works of art in themselves.

Kwame is one half of Kin Structures, along with Arman Nouri, where they are exploring new approaches to building and sustaining community and cultural infrastructure. Their first project (2022) was a nine-month residency at Orchard Gardens Community Centre on Orchard Gardens Estate in Lewisham, where they worked with local residents to imagine new futures for the space and wider neighbourhood.

Kin Structures are now the Curating and Producing partner for Rehearsing Freedoms, leading on the delivery of a month-long festival of art, community-based healing and movement building in Autumn 2023. Working alongside Healing Justice London and other key partners, Kin Structures are holding the vision for the festival, developing an innovative cultural and infrastructural strategy, pulling together the steering group and collaborators and driving the events and outputs.

He is an Associate Lecturer at Central Saint Martins where he is the unit lead for the Infrastructures and Transactions unit on the MA Cities course. This course explores alternative, creative approaches to city-making and the unit goes beyond traditional urban design and planning methods to engage with the realities of fluctuating and emerging forms of economic flows and social transactions.

He is also a member of Design Council's network of experts through which he contributes more broadly to research, policy and thought leadership on community and cultural infrastructure.

Instagram: @kwame_lo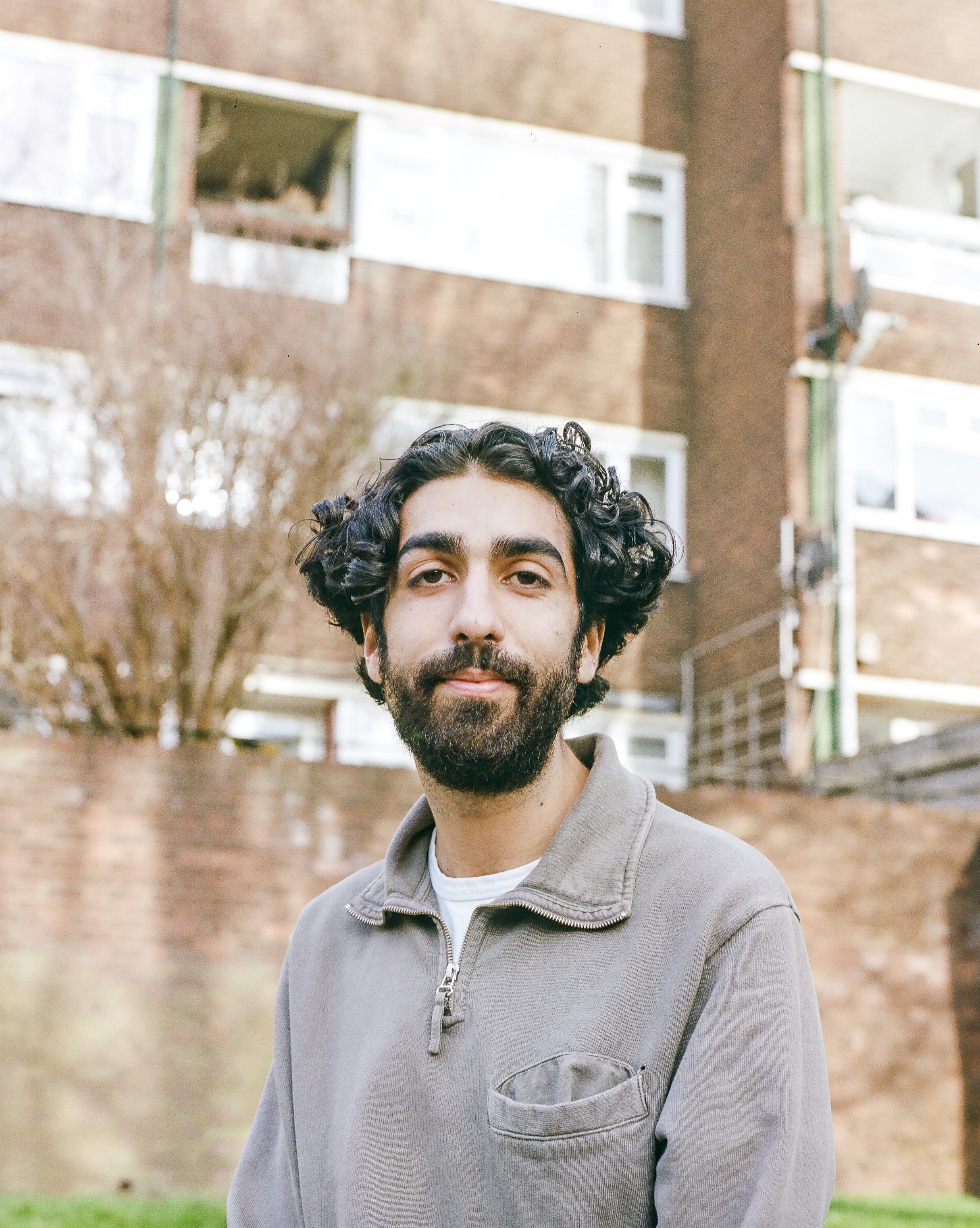 Arman Nouri
Arman Nouri is an artist and educator working in and between the spaces of cultural and spatial practice.
Arman is co-founder of Kin Structures, a collaborative arts practice shared with Kwame Lowe, building and sustaining cultural and community infrastructure. Their first project Orchard Gardens (2022) saw them take up residency at the Orchard Gardens Community Centre in Lewisham, south London, where they worked with local residents to imagine new futures for the space and wider neighbourhood.
Arman also co-hosts Sound & Solidarity with Sound Advice. Solidarity provides space for collective listening and discussion about music and beyond. Held since 2021, previous gatherings have taken place at The Mosaic Rooms, SOAS and the Roundhouse.
Arman is also a DJ and a founding member of music crew Houseplants.
Previously, he led the Mayor of London's Culture & Community Spaces at Risk programme.
Instagram:
arman___nouri
Twitter:
arman_nouri